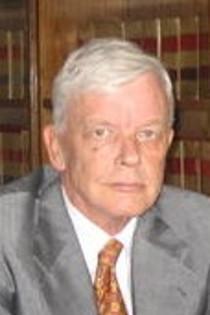 Born in Frauenburg, Mr. Bertram studied in Hamburg. He absolved his first and second state exams at the University of Hamburg (Germany) and is recognised by the Complutense University of Madrid (Spain).
Member of the Distinguished Bar Association of Madrid and the German-Spanish Lawyers Association.
Working languages: Spanish, German and English.
Mr. Bertram was specialised in Trade and Corporate law, Bankruptcy law, Civil law, Real Estate law and Inheritance law.
Mr. Bertram retired in 2012. He died in May, 2017.